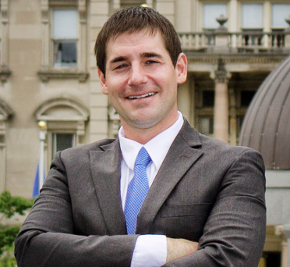 The Libertarian Party is the third largest and fastest growing political party in New Jersey! We don't work for special interest groups, we work for the liberty and dignity of ALL New Jerseyans. We are 100% member funded and volunteer staffed. Join us today to become a member and register Libertarian!
We made history in 2016. The NJLP put a record 20 candidates on the ballot and received over 122,785 votes. This includes Presidential nominee Gary Johnson who earned a record 72,477 votes in the Garden State. Johnson also set a national record for the LP by winning nearly 4.5 million votes. 
The Libertarian Party is exploding in New Jersey. Registered Libertarian voters are up 105% in the past 12 months. NJLP membership is up 110%! Thank you for your incredible support!
The 2017 NJLP State Convention is March 11th at the Rutgers University Conference Center in New Brunswick. It will feature Larry Sharpe, Mike German, Bob Bowdon and Julie Borowski.
We are gearing up for the 2017 statewide elections for Governor, State Senate, and State Assembly. We expect to continue our growth next year and beyond as we advance the cause of liberty. 
Our organization is not comprised of scripted career politicians. We are regular working people volunteering our time and energy so our children can live in freedom and peace. If we can do this so can you!
Dissatisfaction with both establishment parties is at an all-time high. New Jersey property taxes, income taxes, estate taxes and inheritance taxes are all among the highest in America. Due to excessive regulations we are consistently voted the worst place to start a business. We have more people leaving New Jersey than any other state. When adjusted for cost of living 30% of New Jersey now lives in poverty. Politicians have crippled our taxpayers with over $170 billion in state debt. At $55,550 per taxpayer that's the highest in the nation.
This is unlimited government run amok. The only future for our state is to reject the corruption and hypocrisy of both establishment parties. Let's empower people instead of the politicians. 
Our unprecedented growth is happening for a reason. It isn't because we have the most money or the most powerful political connections. It's because we're continuing a long tradition of New Jerseyans standing up for their rights. 
Join us today. We're just getting started.
Thank you for your support,
Patrick McKnight
Chair, NJ Libertarian Party
---
East Orange paid out $200,000 to police matron who claimed that police captain ejaculated ...

A recently uncovered settlement agreement made on June 16, 2014 shows that the City of East Orange (Essex County) agreed [ ... ]
Police Accountability Project
Full Story
Linden paid out $45,000 to settle wrongful arrest lawsuit

On July 15, 2016, the City of Linden (Union County) agreed to pay $45,000 to a man who said that he was wrongfully arres [ ... ]
Police Accountability Project
Full Story
Elizabeth agrees to pay $30,000 to resolve police excessive force lawsuit

On September 18, 2016, the Elizabeth City Council (Union County) agreed to pay $30,000 to a Roselle Park man who said th [ ... ]
Police Accountability Project
Full Story