2016 NJ Libertarian Party Convention
We are extremely pleased to announce preliminary details for this year's Convention. We are holding the Convention at Tavern on the Lake in Hightstown, NJ.
The Convention will be held on March 12th from 9 a.m. to 6 p.m. The Party's Business Meeting will be held on morning of March 12th and will be open to all. Registration will be required for the afternoon events, which include a luncheon and speakers. Our full convention package includes lunch on Saturday and afternoon speakers with coffee and refreshments available all day.
Early bird registration for the full Convention is only $50. Register today because the price may go up in the future! We accept all credit cards and Bitcoin on our registration page.
Speakers only (no lunch) registration is only $15. A very affordable students discount is available.
Note that the business meeting on Saturday morning is free. You do not need to register for the business meeting.
Schedule (tentative) includes:
9:00 - 12:00 NJLP Business Meeting, Coffee and light breakfast served
12:00 - 1:00 Buffet Luncheon
1:10 - 5:30 Speakers and presentations
Speakers Biographies:
John Vibes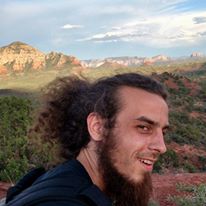 John Vibes is an author and researcher who organizes a number of large events including the Free Your Mind Conference. He also has a publishing company where he offers a censorship free platform for both fiction and non-fiction writers. He writes several articles each day for a variety of different websites, covering any issue that relates to the struggle for peace and freedom. He is the author of several books, including Alchemy of the Timeless Renaissance, as well as a new book with Derrick Broze, "The Conscious Resistance: Reflections on Anarchy and Spirituality."
Rick Short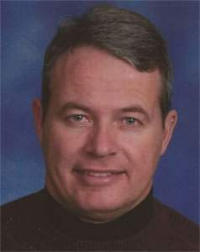 Rick Short is the co-founder of Stop Robo Cops which fights abuse and misinformation surrounding the use of Red Light Cameras in New Jersey. Rick is currently working with Brick Mayor John Ducey and Assemblyman Declan O'Scalon to make sure the Camera Program does not return. This past fall, he released a documentary investigating how Newark manipulated its accident report numbers and used the camera program to put millions of dollars in it's coffers. Rick is a firm believer that individual advocacy can benefit the entire community. His goal is to protect taxpayers from government deception and to ensure the safety of the community. He describes himself as "one guy with a laptop, challenging them."
John McAfee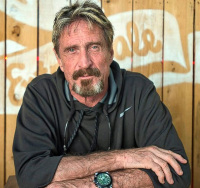 John McAfee is the developer of the first commercial anti-virus program, McAfee. Currently, he runs a business incubator called Future Tense Central and he is also the chief advocate for security startup Everykey. On December 24, 2015, he announced his candidacy for the Libertarian nomination for President, making cybersecurity a major focus of his campaign.
Ken Wolski, RN, MPA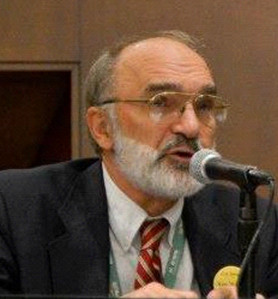 Ken Wolski has been a Registered Nurse (RN) since 1976. He is currently licensed to practice as an RN in New Jersey and Pennsylvania and is self-employed.
Ken retired in 2006 from the State of New Jersey after 25 years of service with the Department of Human Services and the Department of Corrections as a Staff Nurse, Head Nurse, Supervisor of Nurses, Quality Assurance Coordinator and Health Services Manager.
In addition to his state service, Ken worked for eight years in Acute Care Facilities as an Intensive Care Unit and Cardiac Care Unit (ICU/CCU) Nurse. Ken also worked as a Public Health Nurse for the City of Trenton.
Ken is currently the Executive Director of the Coalition for Medical Marijuana.
Matt Bellina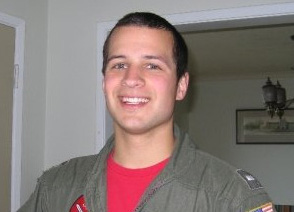 Matt Bellina was born and raised in Central New Jersey, graduating from Montgomery High School in 2001. Matt went on to study Political Science and graduated from Virginia Tech in May 2005 receiving his commission into the US Navy. Matt went through flight training to become a Naval Aviator. Years later, while flying the EA6B Prowler in Whidbey Island, Washington he was medically grounded. This began the road to the diagnosis of ALS which he received in 2014. Matt retired at the Rank of LCDR after serving on four different continents and participating in Operation Enduring Freedom.
Since his retirement Matt has been a busy advocate for the ALS research community and has made several trips to Washington D.C. as a peer reviewer for the Department of Defense's Congressional Directed Medical Research Program. Matt has also been involved in several grass roots demonstrations demanding FDA reform. At the annual ALS Leadership Summit in November of 2015, Matt was the recipient of the Stephen Heywood Patient's First Award. Matt is pushing for Right to Try legislation in New Jersey.
Carla Howell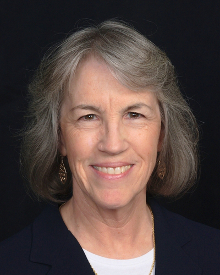 Carla Howell is currently serving as the Political Director of the Libertarian Party. Carla championed three statewide ballot initiatives in Massachusetts to cut taxes: Two to End the Income Tax ("Question 1") in 2002 and 2008 endorsed by the Wall Street Journal, Steve Forbes and National Taxpayers Union and one in 2010 to roll back the Massachusetts sales tax from 6.25% to 3% ("Question 3"). Each initiative won almost one million votes.
The 2002 initiative shocked the political establishment of Massachusetts when it won 45% of the vote. The 2010 initiative was ahead in the polls prior to the airing of millions of dollars in opposition advertising. Her initiatives forced the Teachers Union and other allies of Big Government to spend $12,000,000 in 2008 and 2010 – just to keep taxes from going down.
Carla Howell won 308,860 votes in her Libertarian U.S. Senate race against Ted Kennedy in 2000. It was the highest vote percentage ever for a Libertarian in a U.S. Senate race against a Democrat and Republican.
She opposed and debated Mitt Romney and high-profile Democrats including Robert Reich in her 2002 run for Governor of Massachusetts.
Carla Howell won the endorsement of the Boston Herald in her 1998 race for Massachusetts State Auditor.
She has consulted for dozens of initiatives and campaigns at the local, state and federal level and organized the 2009 Small Government Summit which trained candidates and activists how to formulate and sell liberty proposals with broad appeal to voters. One outgrowth of the Summit was the creation of her game Who's Driving which she designed to train libertarians to proactively advance liberty in their campaigns, conversations and public appearances.
Carla Howell has been a featured, stand-alone guest on the Neil Cavuto Show, O'Reilly Factor, Glenn Beck, and Fox Business News Happy Hour and hundreds of TV and radio interviews and debates since 1998.
Her campaigns were covered by the Wall Street Journal, New York Times, LA Times, Boston Globe, The Economist, Financial Times, USA Today.
Carla Howell composes songs with libertarian themes and in 2001 released her tax spoof song How Could I Live Without Filing Taxes which was played on over 100 radio stations nationwide. She created and was the original host for the radio show Libertarians Working for You.
Prior to becoming politically active, Carla Howell worked for 22 years in the private sector in engineering, marketing and management in the fields of high tech and health care.
Location and Map
Tavern on the Lake is located at 101 North Main Street in Hightstown, NJ. The convention is to be held in the upstairs room. The entrance to the upstairs room is outside to the right of the main entrance.
March 12th, 2016 9:00 AM through 6:00 PM
101 North Main Street




Upstairs




Hightstown

,

NJ

08520-3306




United States
| | |
| --- | --- |
| Convention Registration | |
| Full Convention Package | $ 50.00 |
| Speakers Only (no lunch) | $ 15.00 |
| Student Rate Full Convention Package | $ 25.00 |
| Business Meeting Only | $ 0.00 |
| Additional donation (completely optional) | |
| Recommended | $ 5.00 |
| Supporter | $ 10.00 |
| Sponsor | $ 25.00 |