2015 NJ Libertarian Party Convention
We are extremely pleased to announce preliminary details for this year's Convention. We are holding the Convention at Tavern on the Lake in Hightstown, NJ.
The Convention will be held on March 21st from 9 a.m. to 6 p.m. The Party's Business Meeting will be held on morning of March 21st and will be open to all. Registration will be required for the afternoon events, which include a luncheon and speakers. Our full convention package includes lunch on Saturday and afternoon speakers with coffee and refreshments available all day.
Registration for the full Convention will be announced soon, however we are accepting early bird registrations today for only $40. Register today because the price may go up in the future!
Speakers only (no lunch) registration is only $10. Very affordable students discounts are available.
Note that the business meeting on Saturday morning is free. You do not need to register for the business meeting.
Schedule (tentative) includes:
9:00 - 12:00 NJLP Business Meeting, Coffee and light breakfast served
12:00 - 1:00 Buffet Luncheon
1:10 - 5:30 Speakers and presentations
Speakers Biographies:
Dr. Jerome Huyler
A Country in Crisis: A timely talk for a troubled time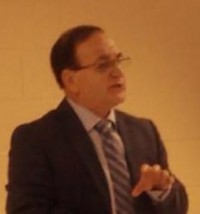 Jerome Huyler holds a PhD. in political science and is an Assistant Professor at Seton Hall University. Along with Everything You Have: The Case Against Welfare, he is the author of Locke in America: The Moral Philosophy of the Founding Era. Dr. Huyler has been published in leading Academic Journals and TheAmericanThinker.com. His articles and book reviews have appeared in such peer-reviewed publications as The American Historical Review and The William & Mary Quarterly. He has given talks before The American Political Science Association and numerous other regional academic and campus gatherings. His popular talks have been enthusiastically received by patriotic audiences.
Hesham El-Meligy
What is it with Islam and Muslims?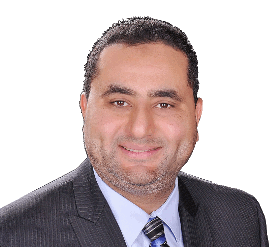 Hesham El-Meligy is co-founder of Muslims for Liberty. In the 2013 election, he was the Libertarian Party nominee for NYC Comptroller. He's an interfaith and community leader, where he co-founded the Building Bridges Interfaith Coalition, founded the Islamic Civic Association, and received the Peace Maker Award from Peace Action in 2009. He is a political, national security, and law enforcement analyst, Middle East and Muslim world expert, with native fluency in Arabic and more than 25 years living experience in the Middle East.
James Kaleda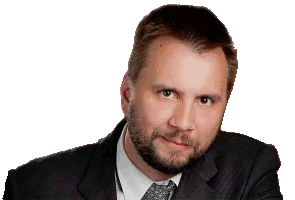 James Kaleda is a libertarian and gun rights advocate. He provides web marketing & outsourced sales to pro-gun groups, liberty groups, and the firearms industry. In 2013 he was forcibly removed from a NJ State Legislative hearing on gun control.
Derrick J. Freeman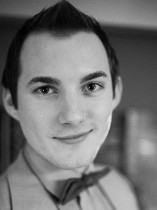 Derrick J Freeman is originally from Berlin, New Jersey, but he moved to New Hampshire as part of the "Free State Project" in 2011. Right away he was arrested for video recording in a court lobby, but those charges were dropped (because it's entirely legal). This began what became known as his "Victimless Crime Spree," which is chronicled in his entertaining free movie online here: http://VictimlessCrimeSpree.com . Derrick J isn't afraid to challenge authority and take the consequences, and he hopes that his actions will inspire others to do the same. He's the host of several radio and internet shows including Free Talk Live, Freedom Feens, Bitcoin Talk Show, CopBlock Radio, and Peace News. Learn more about Derrick J at his website, http://DerrickJ.me
Michael Chazukow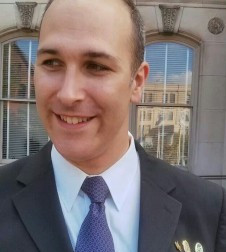 Mchael Chazukow is a graduate of the Ramapo College of New Jersey (RCNJ) Law and Society program and received his B.A. summa cum laude in 2011. He is the founding President of the RCNJ chapter of the National Organization for the Reform of Marijuana Laws (NORML). He also sits on the NORML NJ (state chapter) Board of Directors as Outreach Director. This is his fifth year as a volunteer activist. NORML NJ is the New Jersey state chapter of the National Organization for the Reform of Marijuana Laws. NORML NJ is a non-profit corporation dedicated to uniting the millions of New Jersey supporters of marijuana reform. He is also the owner of clothing store, Hemp Heaven, in Pompton Plains.
James Babb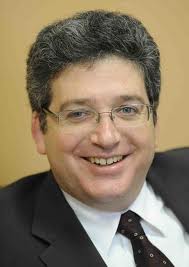 Jury rights activist, James Babb, has been called the most effective libertarian in the nation by James Bovard. His website, juryrightsproject.com details the rights of jurors and the history of jury nullification.
Previously he founded the "We won't fly" movement to protest the treatment of travelers by Homeland Security.
Ken Krawchuk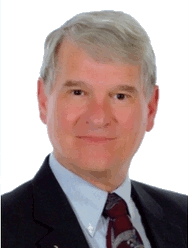 Ken V. Krawchuk was born and raised in the Feltonville section of Philadelphia, Pennsylvania, the grandson of five immigrant Eastern Europeans. He attended Roman Catholic elementary and high school, and graduated from a Jesuit university with a B.S. in Physics. He began his career as a professional computer programmer at the age of seventeen, and at thirty-five he founded a multi-million dollar computer consulting firm. Seven years later he was awarded the first of three United States patents pertaining to computer database theory. Mr. Krawchuk read Atlas Shrugged for the first time at the age of thirty, and the ideas portrayed in the book transformed him from a life-long liberal Democrat into an eight-time Libertarian Party candidate for public office, including two record-breaking campaigns for Governor of Pennsylvania. Mr. Krawchuk has been a member of Toastmasters International since 1997, and has been a professional public speaker almost as long. He is still married to his first wife Roberta, and they have been blessed with three daughters and two grandchildren (so far), and currently live in suburban Philadelphia.
More Speakers are in the Works!!!
Location and Map
Tavern on the Lake is located at 101 North Main Street in Hightstown, NJ. The convention is to be held in the upstairs room. The entrance to the upstairs room is outside to the right of the main entrance.
March 21st, 2015 9:00 AM through 6:00 PM
101 North Main Street




Upstairs




Hightstown

,

NJ

08520-3306




United States
| | |
| --- | --- |
| Convention Registration | |
| Full Convention Package | $ 45.00 |
| Speakers Only | $ 10.00 |
| Student Rate Full Convention Package | $ 25.00 |
| Business Meeting Only | $ 0.00 |
| Additional donation (completely optional) | |
| Recommended | $ 5.00 |
| Supporter | $ 10.00 |
| Sponsor | $ 25.00 |