As the 2020 Presidential election comes to a close, eyes will now turn to the New Jersey Governor's race. Those that support the cause for liberty find the present occupant of Drumthwacket to be the antithesis of freedom. His lock-down dogma, anti small business policies and "never met a tax he didn't like" governance has created a wave of mass exodus from the garden state.
The Libertarian Party has seen immense growth in this country and it is now New Jersey's turn to bring back the hope and vision that once belonged to this former colony. Our state has crept towards 1-party rule, the largest third party in the country is ready to take ownership of the executive seat and put the governor's mansion up for sale to pay towards our state's unfunded pensions. The New Jersey Libertarian Party's first declared nominee for Governor is Gregg Mele. Gregg will be seeking the nomination at our March State Convention during a competitive process. I had the pleasure of sitting down with him and getting his thoughts on becoming the next governor.
MG: Tell us a little about your background and how is it preparing you to run for governor?
GM: My grandparents came to the United States through Ellis Island, and my parents grew up in Manhattan. They raised me in New Jersey, where I have lived my entire life, growing up in a single-income family, where my father worked in a bookbinding warehouse and my mother stayed home with my two older sisters and me. We never had a lot, but we were taught to be thankful for what we did have. While my parents never had the opportunity to attend college, they scraped together what they could and sent me to Montclair State. Motivated by their sacrifices, I completed a dual-major (computer science and mathematics) Bachelor of Science program in three years and began my career as a programmer/analyst, initially in the telecom industry, while going back for night school in a Master of Science program (computer science) at Stevens Institute of Technology, while working full-time. I also paid back my parents for their financial contributions for college very quickly.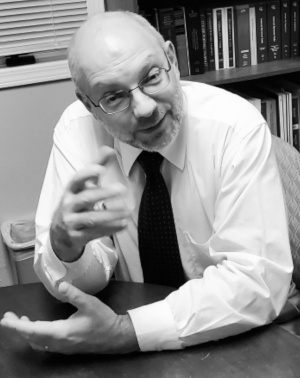 I married and had two wonderful daughters while shifting my career to the financial services industry, where I became a manager and quickly learned how to gain consensus to get projects done well and on time. I saw the power of free-market capitalism improving the lives of thousands with our direct efforts, and I knew the had found a way to have a positive impact on a large scale. To become a more well-rounded manager, able to draw upon a range of complementary expertise and arrive at more informed decisions, and, with encouragement from friends and colleagues, I again went back to night school, while continuing my full-time career, enrolling in a dual-degree M.B.A. (finance and economics, in Baruch College)/J.D. (New York Law School) program. I focused my efforts on local and federal government subject matter, to feed my interest in government to help people. After passing the New Jersey and New York Bar Exams, I did continue in my industry, adding regulatory responsibilities to my job, but I was still not satisfied, so I returned once more to night school, enrolling in an LL.M. law masters (corporate and securities law, in NYU School of Law), to finetune my knowledge in my industry. My job responsibilities continued to increase, until the tragic events of 9/11 led to massive layoffs in the financial industry the following spring.
Fortunately, I had my law licenses to fall back on, establishing my practice in the areas of commercial/business/real estate law/transactions, tax law, intellectual property, and estate planning. I was also invited soon after to write and teach six graduate courses for Stevens Institute of Technology on legal and financial subjects, which I did for nine years, as well as teaching a variety of courses in the Fairleigh Dickinson paralegal studies program. I was living in New Providence at the time, where I served on mayoral committees, as Chair of the Economic Development Committee and as a member of the Open Space Committee, providing me with invaluable experience on managing the two simultaneously.
I have since entered my second marriage with my wife, Jenny, where we have a blended family of five (almost a Brady Bunch), which has been a source of great joy for both of us (all our children were in our wedding party). In each neighborhood that I have lived in, as a life-long New Jersey resident, we have enjoyed the love, friendship, and support of many people, and we never avoid the opportunity to help others, continuing with a theme that has carried through my entire life. What better way to help an even larger number of people than to be elected governor?
MG: What about the current governor upsets you?
GM: The number one thing is the out-of-control spending, and the way the governor robs Peter (such as the regressive gas and toll hikes) to pay Paul (such as his child bonds), making it look like he is actually helping the poor when he is doing nothing but creating larger government, far beyond what is necessary, putting a stranglehold on most working-class families and keeping New Jersey at the very top of the national list of states where the most people are leaving (in my practice, I have a lot of clients who are selling their homes to leave the state, and they always mention the same thing: unbearable taxes and fees). From Day 1, I have advocated for reduced spending, and there is a lot of room to eliminate costs in the governor's budget, but the pattern continues, taxing productive members of society right out of the state.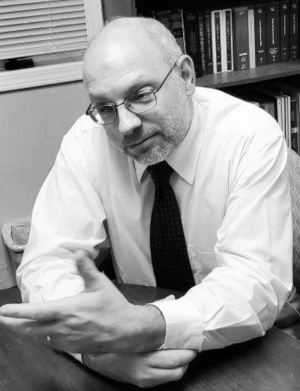 The next thing involves his use of "emergency" powers. The law provides for temporary, minimal public safety measures to be taken for the citizenry while the legislature is not in session, subject to their ratification upon their return, but those are significant restrictions on the governor's power that have being ignored for far too long. The reality is, if masks and social distancing actually work, then people can make up their own minds as to how much they follow those guidelines, and the need to shut down businesses mandatorily (as opposed to letting them figure out ways to make it safe for their customers, and letting the customers decide whether the preventative measures are sufficient for their comfort) is overkill. The Bill of Rights is not above the pay grade of anyone in government, least of all a governor of our great state, clearly showing that our current governor has no idea how to lead in this country, using tactics more appropriate for more restrictive regimes.
In spite of the overreach, which you might think would lower the cases and fatalities, the current governor's incompetence was highlighted in the nursing home scandal. The very first piece of information we learned about Covid-19, which became common knowledge to everyone, was that seniors were at elevated risk, so what did he do? Send Covid-19 positive patients back to their nursing homes, resulting in the deaths of large numbers of seniors who were known to be the most vulnerable.
Otherwise, the governor has more or less avoided critical analysis of the situation, and the dictates of science, to perform overkill on all levels of his decision-making, causing a cure as bad or worse as the disease itself in terms of financial devastation and long-term isolation, and the depression it causes, without any sign of an end to all the "temporary" restrictions. He is not even trying to understand how his decisions are affecting people, and when someone challenges or questions him, he uses authoritarian measures to destroy them and their businesses, whereas the governor should not have any authority to shut down people's livelihoods in the first place. Weaponizing the permit and licensing systems to play God with people's lives and families is an unforgiveable abuse of power.
MG: What would you do to change the path NJ is on?
GM: I am going through the governor's budget now, identifying waste that should be trimmed or eliminated, and I am also looking to target the costs involved in the state department of education and the multi-layered bureaucracy that exists in many school district administrations. Yes, we have the most densely-populated state, and therefore we have a huge number of school districts, at all levels of education, but control should be returned to the teachers, and a combining/sharing of more streamlined administrative services/staff, for cost savings, should be implemented across the state.
We also have to establish a more competitive bidding process for the state's roadways. Right now, New Jersey pays the highest cost per mile to maintain roads, at around $1MM/mile, and part of the reason is insufficient competition between bidders. By looking to make the private sector work, like the government cannot, we can obtain the best contracts for road maintenance, while demanding quality control and review.
MG: Why are you running as a Libertarian?
GM: I was originally a Republican, before learning about Libertarianism, primarily because of the need for smaller government and the lowest taxes possible as the only proven way to increase productivity and sustain a higher standard of living for everyone. Over time, the Republicans have gotten far away from that, and the Democrats continue to get more and more outrageous in their taxing-and-spending, so, when I learned more about Libertarianism, I was instantly sold. Our state has some of the highest-quality schools in the nation, when the teachers are left to do what they do best, and our workforce is among the most skilled and talented out there. We don't need big government and entitlements because everyone in this state is capable of achieving great things. We need to be free in order to achieve those things and become self-sufficient members of society who have pride and take personal responsibility for our own lives, something that has been a lost message for too long. Peace and prosperity for all will naturally flow from going in this direction.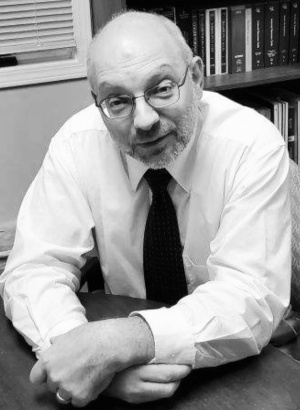 We have a strong campaign team in place, first and foremost led by my running mate for Lieutenant Governor, Eveline Brownstein, as well as my campaign manager, chief strategist, treasurer, volunteer coordinator, speech writer, and technology lead, and we are finalizing our choices for communications director and event planner. Our plan is to aggressively raise funds, especially with the limited number of races next year nationwide, and put the spotlight on our message, which is already resonating with more and more voters.
MG: Pollsters want to know how much money you have raised before they include Libertarians in polls, so will you be able to raise funds?
GM: We have a few core groups of supporters that will be a source of funding that will make the media and pollsters take notice. The momentum/enthusiasm for the Libertarian message is rising quickly, particularly with our well-spoken candidate for President this year, as well as the strong showing so far for our gubernatorial candidate in Indiana. That and a limited number of races next year for higher office bode well for our campaign's ability to generate interest, and funding.
MG: How will you overcome the challenges of COVID-19 to get your name and message to the people of NJ?
GM: We are about done setting up our website, and have accounts on social media promoting our campaign. This is one of our grassroots efforts to reach the largest audience possible. We are also pursuing voter information in order to establish mailers and virtual/in-person events, including town halls and Q&A opportunities. I am humbled by the opportunity to serve our great state, so I will do whatever is necessary to get out to all those who wish to hear from me, while being responsible and respectful toward everyone's desired Covid-19 protections. No one who tries to reach me will have any problem doing so, I can assure that. I am at a point in my life when I can take on a vigorous campaign and devote time and effort enough to make an indelible mark on the political landscape of New Jersey.
MG: Thank You Greg for this enlightening interview. I am sure the supporters of freedom and liberty look forward to hearing from you in the weeks and months to come.
GM: Thank you
Mike Guadagnino is the Vice-President of marketing for the New Jersey Libertarian Party. He has held senior leadership positions in New Jersey's last two candidates for governor and US Senate. Questions may be directed to This email address is being protected from spambots. You need JavaScript enabled to view it.