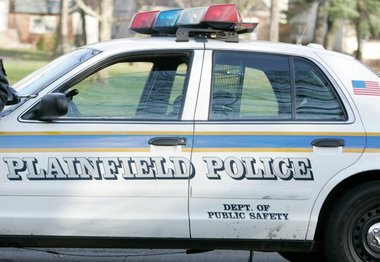 After publishing the $145,000 racial discrimination settlement between Plainfield and a police aide, I decided, just for fun, (I know. I have a pretty warped sense of what is "fun") to search the court indexes and submit OPRA requests for other interesting court cases involving Plainfield.
Today, I received the following court cases from Plainfield City Clerk Abubakar Jalloh:
Andre Crawford v. City of Plainfield, et al, Docket No. UNN-L-3184-13.
In this case, the President of Plainfield's police union claims that he was retaliated against after reporting a February 19, 2013 incident where Police Lieutenant Jeffrey Plum, while off duty, "was kissing and otherwise acting inappropriately with" a female subordinate.  One interesting thing is that Plum is the same officer who the police aide who received the $145,000 settlement complained about--see above.
Jeffrey Plum v. Andre Crawford, et al., Docket No. UNN-L-2529-14.
This is Plum's take on the February 19, 2013 incident.  Plum claims that Crawford assaulted him by placing his arm around Plum's neck, pulling him into an office, yelling at him and not allowing him to leave.  He claims that after reporting this incident, Crawford make a "false report" concerning Plum which is probably the "kissing" report that Crawford alleges in his complaint.  Plum further complains that he was confronted by the Police Director after having made a meritorious report against Crawford.
Crawford's and Plum's cases have been consolidated by the court.
Frederick W. Walz v. City of Plainfield, et al, Docket No. UNN-L-1569-11.
Walz, a Plainfield police sergeant, alleged that while investigating Public Safety Director Martin Hellwig, he found a three-page printed e-mail on the center console of a police vehicle that he and his supervising captain "interpreted as indicating that defendant Hellwig was soliciting prostitution services via the Internet while in the course of his employment."  Walz said that his finding of this alleged e-mail caused Hellwig to retaliate against him including a transfer and a demotion.
More to come . . .