Today is the 80th Anniversary of the repeal of Prohibition of alcohol! Celebrate by having a drink of your choice today.
What is Repeal Day?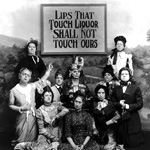 The turn of the twentieth century was a dark time in America. The Women's Christian Temperance Union, which had been promoting Prohibition for many years, believed alcohol was the cause of many, if not all, social ills. Mistruths like this were spread. Lines were drawn. Bars and taverns were vandalized. People were killed. On January 16th, 1919, Congress passed the Volstead Act, outlawing alcohol and ostensibly putting an end to drunkenness, crime, mental illness, and poverty.
Ironically, America's thirst for alcohol increased during Prohibition, and organized crime rose up to replace formerly legal methods of production and distribution. While proponents of Prohibition argued that the amendment would be more effective if enforcement were increased, respect for the law diminished and drunkenness, crime and resentment towards the federal government ran rampant.