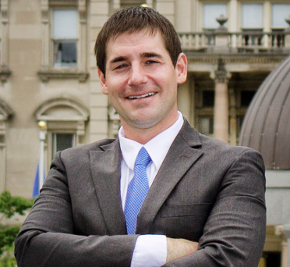 It's my privilege to serve as the new Chair of the New Jersey Libertarian Party. Thanks again to Jay Edgar for his years of hard work and leadership.  I'm confident 2014 will be an exciting year for liberty in New Jersey.
Not only is the Libertarian Party the fastest-growing party in America, since 2012 we're actually the only growing party in America. While the other two parties shrank we grew by 11% nationwide. Here in New Jersey the number of registered Libertarian voters increased by 21% in 2013 alone. We are the party of the future.
I am especially pleased to congratulate our excellent 2014 NJLP candidates on their recent placement on the November ballot. They include:
Let's keep the momentum going in 2014 by supporting our candidates. Please consider volunteering to help one or more of our campaigns. Our candidates are not career politicians. They are citizen-statesmen donating their time and energy to stand up for freedom.
If you are not a current member I urge you to join the party. Party members are the backbone of our party.
There has never been a more exciting time to be a Libertarian. Let's make history together in 2014.
Patrick McKnight
Chair, NJ Libertarian Party
---
New Jersey's Certificate of Need for Medical Facilities Must Be Repealed

There are many economic theories that are debatable. The Law of Supply and Demand is not one of them. All reputable econ [ ... ]
Latest News
Full Story
2014 Reason Foundation Highway Report

Today the Reason Foundation released their 21st Annual Report on the Performance of the State Highway System. This repor [ ... ]
Latest News
Full Story