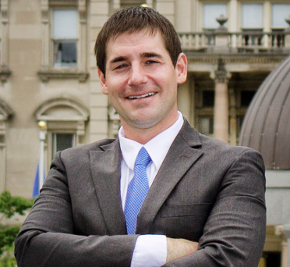 The Libertarian Party is the third largest and fastest growing political party in New Jersey! We are 100% member-funded and volunteer staffed. We don't work for special interest groups, we work for the liberty and dignity of ALL New Jerseyans. Join us today to become a member and register Libertarian!
I am happy to report our membership is exploding in 2016! We grew over 26% in just 10 weeks this Spring. As a result we are receiving unprecedented media coverage including a recent interview on NBC 10 in Philadelphia.
Our organization is not comprised of scripted career politicians. We are regular working people volunteering our time and energy so our children can live in freedom and peace. If we can do this so can you!
New Jersey property taxes, income taxes, estate taxes and inheritance taxes are all among the highest in America. Due to excessive regulations we are consistently voted the worst place to start a business. We have more people leaving New Jersey than any other state. When adjusted for cost of living 30% of New Jersey now lives in poverty. Politicians have crippled our taxpayers with over $170 billion in state debt. At $55,550 per taxpayer that's the highest in the nation.
This is unlimited government run amok. The only future for our state is to reject the corruption and hypocrisy of both establishment parties.
We are growing so fast for a reason. It isn't because we have the most money or the most powerful political connections. It's because we're continuing a long tradition of New Jerseyans standing up for their rights. 
Join us today. We're just getting started.
Thank you for your support,
Patrick McKnight
Chair, NJ Libertarian Party
---
Cape May challenged on charging OPRA requestors to copy records to be scanned and e-mailed
On April 4, 2016, Clinton attorney Walter M. Luers filed a Denial of Access complaint with the Government Records Counci [ ... ]
Open Government Advocacy Project
Full Story
Trenton admits that it violated Attorney General's Internal Affairs reporting requirements

In her April 29, 2016 response to the Government Records Council (GRC), Assistant City Attorney Lori E. Caughman admitte [ ... ]
Open Government Advocacy Project
Full Story