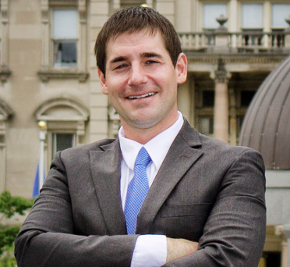 The New Jersey Libertarian Party is the third largest and fastest growing political party in the State! We are 100% member-funded and volunteer operated. We don't work for special interest groups, we work for the liberty and justice for ALL New Jerseyans. Join us today to become a member and register Libertarian!
Our organization is not comprised of scripted career politicians. We are regular working people volunteering our time and energy so our children can live in freedom and peace. If we can do this so can you!
Now is the time to capitalize on the explosion of interest in the Libertarian Party. We're especially looking for candidates to run on the local level for town council, school board and County Freeholder in 2016. These local races allow us to interject real issues such as government transparency, property tax relief, education reform and municipal over-regulation.
New Jerseyans are increasingly looking to our organization for leadership against the corrupt two-party machine. We have a responsibility as Citizens to organize ourselves politically. Anything less represents an abdication of our Natural Rights as human beings and our obligation to future generations.
Our party is already having an incredible impact but we need you to take our organization to the next level. We have the answers for the problems of unemployment, taxes and tyranny that burden our families and communities. It's up to us to be the change we want to see in the world.
We can fix New Jersey but we need your help. When you run for office you will be shocked by how many of your neighbors are in complete agreement with our libertarian principles. You will meet other leaders in your community and make the contacts needed to maintain our extraordinary growth.
It's time to take this movement into overdrive and get our hands dirty spreading the message of liberty. Our present situation as New Jersey citizens and taxpayers is intolerable. The future is up to us. Please consider running for office, email This email address is being protected from spambots. You need JavaScript enabled to view it. for more information.
We are very excited and energized about the future. The Libertarian Party is the future of politics. Join our team today!
We are the fastest growing party in New Jersey for a reason. It isn't because we have the most money or the most powerful political connections. It's because we're fighting for the freedom and dignity of ALL New Jerseyans.
Join us today. We're just getting started.
Thank you for your support,
Patrick McKnight
Chair, NJ Libertarian Party
---
Press Release: NJLP Calls for Lower Taxes and Lower Spending

New Jersey Libertarian Party
PO Box 56
Tennent, NJ 07763-0056
www.njlp.org
This email address is being protected from sp [ ... ]
Latest News
Full Story