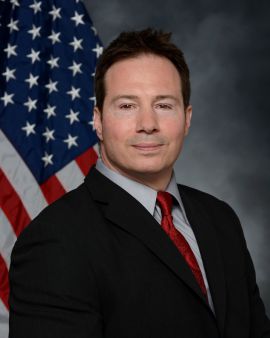 Gubernatorial Candidate
Peter Rohrman
Welcome to the New Jersey Libertarian Party! Libertarians don't want freedom for certain groups based on class, race, gender, age, or religion. Libertarians want freedom for all people, simply because they're human beings.
The number of registered Libertarians voters in New Jersey continues to explode. Since 2015 the numbers have almost TRIPLED. We are by far the third-largest political party in New Jersey. Please make sure to share this story: http://njlp.org/njlpvotergrowth
We are also proud to announce the following outstanding NJLP candidates will be on the ballot in 2017:
This year already looks like another historic year of growth for our party. We are a 100% member-funded, volunteer-staffed organization. The NJLP earned nearly 130,000 votes across the Garden State in 2016.
What's a Libertarian?
Libertarians are fiscally responsible and socially compassionate. We are New Jersey's third largest and fastest-growing party. We believe liberty is the foundation of justice and a peaceful, prosperous America. We reject initiating violence against innocent people. We believe the role of government is to protect life, liberty and property.
Former Ridgewood Mayor and Manager each fined $100 for Local Government Ethics Law violati...

On November 13, 2017, the New Jersey Local Finance Board (LFB) issued Notices of Violation to Ridgewood Village's (Berge [ ... ]
Open Government Advocacy Project
Full Story