2017 NJ Libertarian Party Convention
We are extremely pleased to announce preliminary details for this year's Convention. We are holding the Convention at University Inn on the campus of Rutgers University in New Brunswick.
The Convention will be held on March 11th from 9 a.m. to 6 p.m. The Party's Business Meeting will be held on morning of March 11th and will be open to all. Registration will be required for the afternoon events, which include a luncheon and speakers. Our full convention package includes lunch on Saturday and afternoon speakers with coffee and refreshments available all day.
Early bird registration for the full Convention is now $65. We accept all credit cards and Bitcoin on our registration page. A very affordable student discount is available.
Note that the business meeting on Saturday morning is free. You do not need to register for the business meeting.
Schedule (tentative) includes:
9:00 - 12:00 NJLP Business Meeting, Coffee and light breakfast served
12:00 - 1:00 Buffet Luncheon
1:10 - 5:30 Speakers and presentations
Speaker Biographies:
Larry Sharpe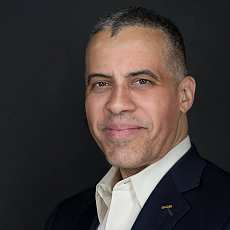 Larry Sharpe is the Managing Director of the Neo-Sage® Group, Inc.
He provides training, coaching and consulting to many industries including: finance, law, technology, media and government. He has trained and coached hundreds of executives, entrepreneurs, leaders and employees from dozens of organizations all over the world.
Larry has been an interim senior executive for companies in times of crisis; filling a senior post and helping them find a replacement. He also consults with law firms for jury selection and trial prep. And he consults with political campaigns on strategy and debate prep. He is also a professional speaker and has presented at dozens of venues to a wide range of audiences throughout the US, Europe and Asia.
He has a varied background which began as a US Marine. After the Marines, Larry became an English teacher for a few years and then worked in several B-to-C and B-to-B sales positions. In 2001, he started Prime Distribution Inc., but sold this business after two years.
Larry founded Neo-Sage® in 2004 and has been training top-tier professionals ever since. He has been an interim Executive VP and Sales VP for public companies and an executive coach for senior and C-Suite management. 
He has been:
a Guest Instructor at Columbia's Graduate School of Business
a Guest Instructor at Yale University School of Management
an Instructor for Baruch College's Continuing & Professional Studies department
an Instructor for John Jay College's Veteran Career Transition Program
the Strategy Director of the New York City Bastiat Society
the Eastern Region Deputy Director of the Our America Initiative
An assistant Basketball Coach for his daughter's team at St. Demetrios School
He has a Bachelor's Degree in Anthropology from the University of Maryland and lives in NYC, with his wonderful wife that he met in high school and their two daughters.
Julie Borowski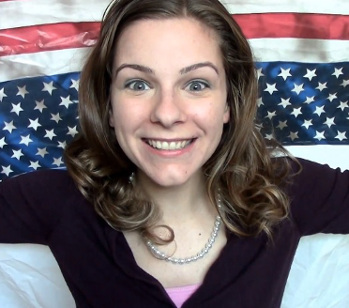 Julie Borowski is a political commentator living in the D.C. area. She is best known for her YouTube channel where she discusses current events in an entertaining way.
Her videos have over 8 million views. She won CPAC's Blogbash Video of the Year in 2014 for her video debunking ObamaCare. She was also rewarded Tea Party Blogger of the Year at CPAC 2013 after creating a viral video.
Previously, she was a Policy Analyst at FreedomWorks. She first joined FreedomWorks in 2010 as an Economic Policy and Research intern. She was hired following her internship as a Staff Writer. In 2012, she was promoted to Policy Analyst.
Her writings have appeared in a number of outlets including Washington Examiner, Daily Caller, Rare, Red State, and Townhall.
She has spoken at conferences and events around the country. Some events include FreedomFest, the International Students for Liberty Conference, Smart Girl Politics Summit, Liberty Political Action Conference (LPAC), Liberty Forum, Young Americans for Liberty conferences, Leadership Institute trainings, VidCon, and more.
She has appeared on the Stossel show with John Stossel and the Independents on Fox Business News. Ron Paul has interviewed her about political activism for Voices of Liberty.
She graduated Magna Cum Laude from Frostburg State University in May 2010 with a B.S. in Political Science and a minor in International Studies. She interned at the Center for Competitive Politics in 2009 and Americans for Tax Reform in 2010. She served as the Vice President and Treasurer of her college's Maryland Student Legislature delegation. In 2015, she was selected to be on the Board of Advisors for the Maryland Student Legislature.
She's an animal lover and has two cats.
Bob Bowdon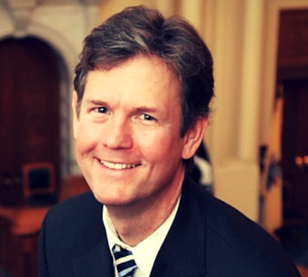 Bob Bowdon has been a television producer, reporter and commentator for the past fifteen years. His varied career has seen him conducting in-depth on-camera interviews, anchoring newscasts and producing nationally-syndicated TV shows. He's even appeared in satirical news sketches for the Onion News Network. He is the executive director of ChoiceMedia.TV, an investigative video website devoted to education reform.
Bowdon directed  the 2009 award-winning documentary film, The Cartel. The Cartel reveals the nature and extent of corruption in public education. Behind every dropout factory, we discover, lurks a powerful, entrenched and self-serving cartel. And the film puts a human face on those who suffer as a result.
Michael German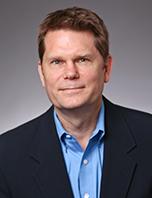 Mike German is a sixteen-year veteran of federal law enforcement, having served as a special agent with the Federal Bureau of Investigation where he specialized in domestic terrorism and covert operations. As an undercover agent, German twice infiltrated extremist groups using and successfully prevented terrorist attacks by winning criminal convictions against terrorists. He also served as a counterterrorism instructor at the FBI National Academy and the National Defense University.
German left the FBI in 2004 after reporting continuing deficiencies in FBI counterterrorism operations to Congress. He was Senior Policy Counsel to the American Civil Liberties Union from 2006 to 2014, where he lobbied Congress and Executive Branch agencies on civil rights and national security policy. His first book, Thinking Like a Terrorist: Insights of a Former FBI Undercover Agent, was published in 2007, and a film he co-wrote Imperium, starring Daniel Radcliffe, premiered in 2016. Mr. German currently serves on the Constitution Project's Liberty and Security Committee and is a Senior Fellow with GlobalSecurity.org.
He is a fellow with the Brennan Center for Justice's Liberty and National Security Program, which seeks to ensure that our government respects human rights and fundamental freedoms in conducting the fight against terrorism. Mr. German graduated from the Northwestern University Law School, and graduated cum laude from Wake Forest University with a B.A. in Philosophy.
Location and Map
Rutgers University Inn and Conference Center is located at 178 Ryders Lane, New Brunswick, NJ. The convention is to be held in the dining room. Parking is available for attendees in lot 82. Lot 74A may also be used if lot 82 becomes full. (permits are required in other lots)
March 11th, 2017 9:00 AM through 6:00 PM
178 RYDERS LN




NEW BRUNSWICK

,

NJ

08901-8556




United States
| | |
| --- | --- |
| Convention Registration | |
| Full Convention Package | $ 65.00 |
| Student Rate Full Convention Package | $ 35.00 |
| Business Meeting Only | $ 0.00 |
| Additional donation (completely optional) | |
| Recommended | $ 5.00 |
| Supporter | $ 10.00 |
| Sponsor | $ 25.00 |