2020 NJ Libertarian Party Convention
Notice: We are going to hold the convention business meeting virtual using Zoom and online voting software at the same date that the convention was planned for.
The easiest way to join the meeting is to visit https://zoom.us/j/481492424 from a computer.
Eligible delegates (NJLP members on or before Feb 1, 2020) must create an account on the voting website prior to the meeting. On this website we will be posting votes to be decided upon by the delegates. See https://convention.njlp.org/register. Please complete your registration prior to Saturday if you intend on participating. Once your account is created I will check the membership records and approve your account.
Use of a headset is recommended, but other microphone options will work
You can participate from your computer or from your phone
Use of a webcam is not required, but will be useful.
If you are unable to join with your computer you can also join via a telephone. Information on dial in numbers is below.
Our proposed meeting agenda is posted at https://njlp.org/agenda
Some additional notes for during the meeting:
Due to the potential number of participants we may mute everyone except the delegate that has the floor.
If you want the floor there is a feature for raising your hand from the interface. Raise your hand if you want the floor.
There is also a chat feature in zoom. Using this you can send messages to all attendees or to individuals.
We shall try to follow Robert's Rules of Order, our Bylaws, and proper meeting decorum, however virtual meetings are new to most of us. We shall do our best. For items needing immediate recognition (Points of Order, Points of Information, Objections) you may need to both raise your hand and post in the chat.
--- Below information is no longer true ---
The Convention will be held on March 21st from 9 a.m. to 6 p.m. The Party's Business Meeting will be held on morning of March 21st and will be open to all. Registration will be required for the afternoon events, which include a luncheon and speakers. Our full convention package includes lunch on Saturday and afternoon speakers with coffee and refreshments available all day.
Early bird registration for the full Convention is $65. We accept all credit cards on our registration page. A very affordable student discount is available.
Note that the business meeting on Saturday morning is free.. If you are attending just the business meeting we ask you to register here. (Select Business Meeting Only)
Schedule (tentative) includes:
9:00 - 12:00 NJLP Business Meeting, Coffee and light breakfast served
12:00 - 1:00 Lunch
1:10 - 5:30 Speakers and presentations
Speaker Biographies:
Colleen Cowles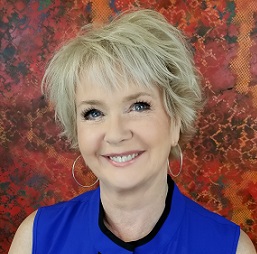 Colleen Cowles is an attorney, an advocate, a Mom with personal experience, and author of the new book, "War On Us: How the War on Drugs and Myths About Addiction are a War on All of Us". Her 15 years of research and work with clients opened her eyes to the devastating impact on health, family, safety, assets, and civil liberties of ALL citizens -- even those who've never tried an illegal drug. Colleen is former CEO of Cowles Legal Systems, a legal software company where she trained attorneys nationwide, and ultimately sold to Thomson/Reuters. She applies that expertise in an upcoming online course entitled "Protecting Your A$$et$ When Addiction Finds Your Family". Colleen's goal is to protect all of our families from dysfunctional drug policy that's killing people and destroying lives, creating government sanctioned stigma, and escalating the addiction, overdose and mass-incarceration epidemic.
For complimentary chapters of the book, a free e-report and videos, visit waronus.com.
Wendy Yi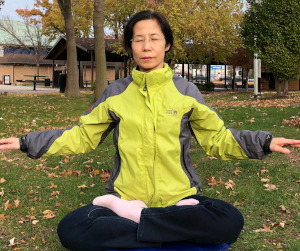 Wendy Yi is a political refugee from China. She spent 18 months as a political prisoner in Heizuizi labor camp in China due to her religious beliefs. In 2011 she sought asylum in the United States and became a U.S. citizen in 2018. Ms. Yi has Masters Degree from Jilin University, studying English Literature. She was a CCSEP visiting scholar at York University, Canada, and taught both in China at Jilin University, and in the United States at Huaxia South Chinese School in Marlboro NJ. She currently is working as translator and editor for New Tang Dynasty TV in New York City.
Jacob Hornberger for President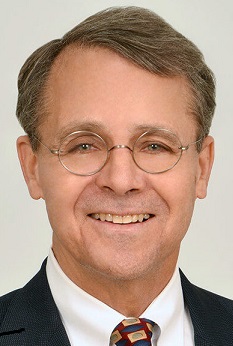 Jacob Hornberger is a candidate for the 2020 Libertarian Party presidential nomination. he is the founder and president of The Future of Freedom Foundation, whose mission is to present the principled case for the libertarian philosophy (and which, as a non-profit educational foundation, does not endorse his candidacy).
Jacob received his BA in economics from Virginia Military Institute and his law degree from the University of Texas. He was a trial attorney in Texas for 12 years and an adjunct professor of law and economics at the University of Dallas. He served 8 years in the US Army Reserves as an infantry officer. In 1987, Jacob left the practice of law to become program director at The Foundation for Economic Education (FEE) in New York.
Jacob served three terms on the Libertarian Party's platform committee and is the recipient of the LP's Thomas Paine Award for outstanding communication of libertarian ideas. Jacob was the keynote speaker at the 1996 national Libertarian Party convention. He is the author, editor, or contributor to 16 books. His newest book, My Passion for Liberty, includes introductions by former presidential candidate Ron Paul and Citadel Austrian economics professor Richard Ebeling.
Learn more about his candidacy at jacobforliberty.com/.
Sam Robb for President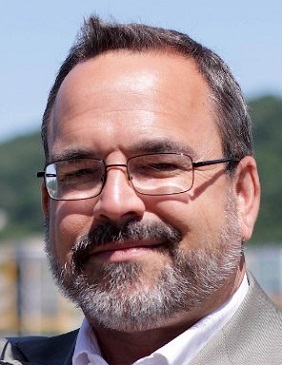 Sam Robb is a Pittsburgh native, a former US Navy officer, and a graduate of Carnegie Mellon University. Fed up with the continued failure of the GOP to do anything to reduce the debt, the deficit, or the size of the Federal government, Sam changed his voter registration to Libertarian in 2012. He made the change official earlier this year, joining his local and state LP affiliates as well as the national Libertarian Party. As President, Sam pledges to work to drastically reduce the size and scope of the Federal government; to take steps to increase state and local government autonomy; and to increase individual freedom and liberty.
Learn more about his candidacy at samrobb2020.com/
Dan Fishman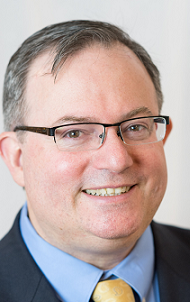 Dan Fishman is the executive director of the national Libertarian Party. He has a background in special education along with more than two decades of experience in computer science.
Politically, Fishman has run Libertarian campaigns for Congress and state auditor in Massachusetts, as well as serving as political director and executive director at the state level. During the 2016 presidentical race, he served as north east director for the Gov. Gary Johnson and Gov. Bill Weld campaign.
Dan first ran as a Libertarian in 2012 for U.S. Congress, where his approximately 17,000 votes were more than four times the margin of victory. That campaign was the most expensive congressional race in the country that year, with Republicans and Democrats spending $4 million compared to Fishman's $12,000.
A sought after speaker, Dan has addressed Libertarian Party conventions throughout New England, as well as having brought the Libertarian message to numerous college campuses, including Harvard, the Massachusetts Institute of Technology, and Northeastern, as well as numerous high schools.
Darian Diachok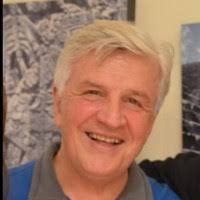 Darian Diachok escaped from Ukraine as an infant. He is an international energy consultant by trade, for example, serving as USAID's Energy Advisor to Ukraine and Moldova. His ongoing mission is to help the countries of the former Soviet Union democratize and overcome their failed communist systems. As a filmmaker, he has made documentaries on the legacy of the Soviet Union and its attempts to modernize. He is a published book author. His historical novel ESCAPES (available on Amazon) recalls the dangers his family members faced in the time of Hitler and Stalin.
More To Be Announced
Location and Map
Tavern on the Lake is located at 101 North Main Street in Hightstown, NJ. The convention is to be held in the upstairs room. The entrance to the upstairs room is outside to the right of the main entrance.
When
March 21st, 2020 8:00 AM through 5:00 PM
Location
101 MAIN ST




HIGHTSTOWN

,

NJ

08520-3306
Conference Fee
| | |
| --- | --- |
| Convention Registration | |
| Full Convention Package | $ 65.00 |
| Student Rate Full Convention Package | $ 40.00 |
| Business Meeting Only | $ 0.00 |
| Additional donation (completely optional) | |
| Recommended | $ 5.00 |
| Supporter | $ 10.00 |
| Sponsor | $ 25.00 |