2018 NJ Libertarian Party Convention
We are extremely pleased to announce the details for this year's Convention. We are holding the Convention at University Inn on the campus of Rutgers University in New Brunswick.
The Convention will be held on March 24th from 9 a.m. to 6 p.m. The Party's Business Meeting will be held on morning of March 24th and will be open to all. Registration will be required for the afternoon events, which include a luncheon and speakers. Our full convention package includes lunch on Saturday and afternoon speakers with coffee and refreshments available all day.
Early bird registration for the full Convention is $55 until March 19th, after March 19th the price increases to $65. We accept all credit cards  on our registration page. A very affordable student discount is available.
Note that the business meeting on Saturday morning is free. You do not need to register for the business meeting.
Schedule (tentative) includes:
9:00 - 12:00 NJLP Business Meeting, Coffee and light breakfast served
12:00 - 1:00 Buffet Luncheon
1:10 - 5:30 Speakers and presentations
Speaker Biographies:
Scott Horton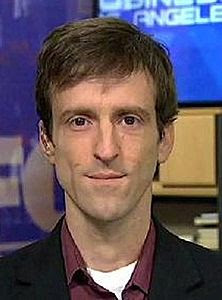 Scott Horton is the author of Fool's Errand: Time to End the War in Afghanistan, managing director of the Libertarian Institute at LibertarianInstitute.org, host of Antiwar Radio on Pacifica, 90.7 FM KPFK in Los Angeles and KUCR 88.3 in Riverside, California and podcasts the Scott Horton Show from his website.
In 2007, Horton won the Austin Chronicle's "Best of Austin" award for his Iraq war coverage on Antiwar Radio. He's conducted more than 4,500 interviews since 2003.
Scott is also the opinion editor of Antiwar.com. His articles have appeared there, and at LewRockwell.com, the History News Network, The Future of Freedom and the Christian Science Monitor.
Scott has spent much of the past two odd decades giving a voice to the most ardent anti-war activists and minds. He has never denied a guest to talk because of ideology, race, religion or region instead he has provided thousands of hours of histories for present and future generations to digest and consider. As remarkable and diligent that this is, it tragically is not enough to stop the futility of human mass violence. Fool's Errand is the emergence of Horton as a credible book writer and historian based upon his interactions and accumulation over the decades.
Scott lives in Austin, Texas with his wife, investigative reporter Larisa Alexandrovna Horton.
"In Fool's Errand, Scott Horton masterfully explains the tragedy of America's longest war and makes the case for immediate withdrawal. I highly recommend this excellent book on America's futile and self-defeating occupation of Afghanistan." - Daniel Ellsberg, Pentagon Papers whistleblower
Read more at
FoolsErrand.us
.
Robert Wenzel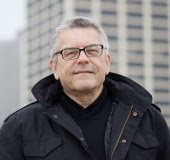 Robert Wenzel, who grew up outside Boston, states that his vision of liberty is "more radical than that of the Founding Fathers."
He is editor & publisher of EconomicPolicyJournal.com and of Target Liberty, where he discusses issues relating to free markets, liberty and Private Property Society theory.
Wenzel does not expect to see a Private Property Society develop in his lifetime but he loves the intellectual battle involved in promoting it and the smashing of statists.
He considers the writings of Ludwig von Mises, F.A Hayek, Murray Rothbard, Henry Hazlitt and Harry Browne as the most important influences on his thinking. 
A frequent guest on radio talk shows, he has been quoted in The Wall Street Journal, The New York Times, Forbes, Bloomberg, ZeroHedge, LewRockwell.com, at CNBC and many other media outlets.
He is author of The Fed Flunks: My Speech at the New York Federal Reserve Bank and Dear Fellow Health Club Member, Please Leave Me the Hell Alone: An economic analysis of the water "shortage" 
His next book, "Foundations of Private Property Society Theory" is scheduled for release in February 2018
Baruti "Libre" Kafele
Fair Housing is not Fair for Anyone: An Intellectual Critique of Government Involvement in the Real Estate Industry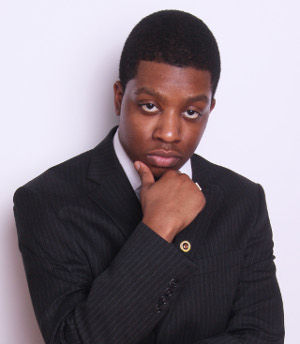 Baruti "Libre" Kafele is an intellectual entrepreneur, political scientist, Realtor, author and journalist whose crafts are dedicated to economic, political, intellectual and social freedom. Baruti Libre is the Chief Executive of the successful fashion and multimedia firm called LIBRE BRAND-Freedom of Flyness. LIBRE BRAND is a globally recognized and viable brand oriented around the ideals of liberty, freedom and self-sufficiency. Baruti Libre is also a social and political blogger who disseminates his content via his YouTube channel entitled the "The Baruti Libre Show" and his articles via barutilibre.com. Additionally, Baruti Libre is a freelance writer whose articles have been published by BeingLibertarian.com, The Foundation for Economic Education (FEE) and other publications through out the World Wide Web.
Baruti Libre is a Jersey City, NJ native; a Magna Cum Laude graduate from Kean University and an Honors alumnus of the Engalitcheff Institute on Comparative Political and Economic Systems at Georgetown University. Baruti Libre's major was in Political Science with an emphasis in International/Comparative Politics with minors in Sociology and African American Studies. Baruti Libre was a meritorious Kean University Dean's List student who was inducted into the Eta Sigma chapter of the Pi Sigma Alpha Honor's Society (which is a national political science honor's society for high achieving college and university students of political science in the United States). Additionally, Baruti Libre has been inducted into the Alpha Kappa Delta Honor's Society (which is an international sociology honor's society for academically meritorious college and university students of sociology in the United States). Not to mention, Baruti Libre, was inducted into the Lambda Alpha Sigma Kean University Honor's society and last but not least, Baruti Libre was inducted into America's most prestigious, oldest, competitive and multidisciplinary honor's society; Phi Kappa Phi.
Baruti Libre is a reader and lecturer within the subject matters of political science, macro-economics, micro-economics, libertarian thought, sociology, American History, African/African American history and political theory. His passion is to inspire the next generation of people to become motivated and self sufficient enough to achieve their respective goals and dreams. The impetus for this passion is so that people could contribute their respective gifts towards the betterment of themselves and society through education, vocation and even innovation. Baruti Libre is a strong and unequivocal advocate for liberty and freedom and he dedicates his professional and personal life towards the liberation of humanity.
Christa Conklin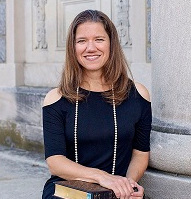 Christa Conklin is the home educator of her two children and a private instrumental instructor. A cum laude graduate from Rutgers University with a double major degree in Music Performance and Communication, Ms. Conklin studied in France and received her Masters Degree from Monmouth University. She also once took first place in a solo women's kayak river race.
For several years, Ms. Conklin worked in the education departments of the New York Philharmonic and Young Audiences New Jersey. She was chosen as Young Audiences National Staff Person of the Year. She brought professional artists in residence to schools, and joined teachers and students in theaters, studios, and classrooms as they experienced the arts as creators and audience members.
This arts and language-loving musician married a past Libertarian candidate for Monmouth County Freeholder. When creative expression marries passion for liberty, freedom-based fantasy fiction is born. Ms. Conklin's liberty-minded short story Moontail was recently published in the Agorist Writers Workshop anthology The Clarion Call, Volume 3: Unbound. She received the 2016 Oregon Christian Writers Cascade Award for Unpublished Speculative Fiction. Her novel Tranquility is set to be released from Elk Lake Publishing in Fall 2018. Visit her website to learn more about her writing.
Laura Nicolae
Communism's Legacy and Libertarian Principles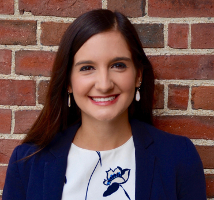 Laura Nicolae studies Applied Mathematics and Economics at Harvard College with a minor in Political Philosophy. She is the Co-President of the Harvard Libertarian Club and works as a research assistant for Harvard economics professor and Cato Institute Director of Economic Studies Jeffrey Miron. Laura is the daughter of two Romanian immigrants; her father escaped from the Romanian communist regime in 1988. Laura recently wrote a viral op-ed for The Harvard Crimson titled "100 Years. 100 Million Lives. Think Twice." in which she critiqued her peers' acceptance of communism. Her op-ed was one of the most-read pieces in The Crimson in 2017 and was featured by the American Enterprise Institute and the Wall Street Journal.
Location and Map
Rutgers University Inn and Conference Center is located at 178 Ryders Lane, New Brunswick, NJ. The convention is to be held in the dining room. Parking is available for attendees in lot 82. Lot 74A may also be used if lot 82 becomes full. (permits are required in other lots)
When
March 24th, 2018 12:00 PM through 2:00 PM
Location
101 MAIN ST




HIGHTSTOWN

,

NJ

08520-3306
Conference Fee
| | |
| --- | --- |
| Convention Registration | |
| Full Convention Package | $ 65.00 |
| Student Rate Full Convention Package | $ 35.00 |
| Business Meeting Only | $ 0.00 |
| Speical | $ 30.00 |
| Special2 | $ 40.00 |
| Additional donation (completely optional) | |
| Recommended | $ 5.00 |
| Supporter | $ 10.00 |
| Sponsor | $ 25.00 |