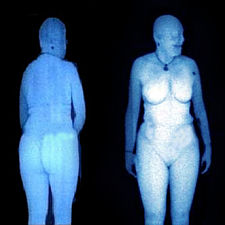 The NJ Libertarian Party is joining We Won't Fly by organizing the National Opt Out Day demonstration at Newark Airport. On Wednesday, November 24th we urge all travelers who are "selected" to undergo the intrusive full body scanning to Opt Out. Instead they will be forced to participate in the more time consuming and humiliating enhanced "pat downs". The pat downs include moving hands up legs until contact pressure is made with genitals.
We are meeting on November 24th at 6:00 PM at the bar of Chile's Too in terminal B. Demonstrations will start at 6:30.
Our goal is to raise awareness among travelers over this new TSA procedure.
For more info see our meetup page or the We Won't Fly website.