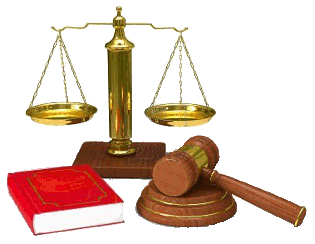 In wrapping up the year, I looked over some my old files and found some news articles from April of 1991 about a New Jersey Superior Court judge who successfully stepped on a juror's right to judge for herself whether New Jersey's drug laws were fair and proportionate. I thought this 20-year old bit of history would be interest, so I put these articles on the internet.
I remember this case well, as I visited the juror several times and recall hand-typing her May 17, 1991 letter into a text file - in the days before scanners and OCR--so that I could distribute it more easily (the text file is also at the above link). I also remember the case well because I traveled more than once to the New Jersey State Prison in Trenton to visit the man who was sentenced to life imprisonment because of the juror's forced verdict. Anyway, here's the story.
Isaac Wright, Jr., was on trial in Somerville, New Jersey and faced life imprisonment for being a drug "kingpin." On the third day of the trial - April 25, 1991 - Juror No. 11, Deborah Isler, caused a note to be sent from the jury to the judge expressing her belief that the state's drug laws were "unfair" and "unjust." Judge Michael Imbriani (who was known by the locals as "Iron Mike") publicly chastised the jury and told them that Isler's excuse was "unacceptable."
"You took an oath to apply the law. I do not make the law, and you do not make the law. The law is made by the governor and the Legislature," Imbriani intoned. "You must accept the law as I charge it to you."
Of course, anyone familiar with jury nullification (see fija.org) knows that the judge was dead wrong on the law. But, Imbriani's blustering carried the day. At about 12:45 p.m. on April 26, 1991, the jury came in with a guilty verdict. When Imbriani polled the jurors individually, Isler shrugged and said "I disagree." Imbriani, who was formerly the Somerset County Pro sector, was evidently perturbed by Isler's insolence and ordered the jury to continue their deliberations.
According to a Courier News article, "shortly thereafter, jurors could be heard in another room yelling at each other." At about 2:30, the jury came in with another guilty verdict. This time, when Isler was individually polled, she said "I agree." Wright was thereafter sentenced to a mandatory life term, with a parole-ineligibility provision of twenty-five years.
After the verdict was announced, Somerset County Prosecutor Nicholas Bissell gloated over his win. "This law (drug kingpin) was enacted for precisely this kind of defendant. They wanted this kind of person off the street and we intend to see him serve every day of that time."
In a subsequent interview, he shrugged off suggestions that jurors are empowered to follow her conscience in arriving at her decision. He said that said state law clearly shows that "jurors are required to follow the law as instructed by the court. There's no such thing as juror nullification in New Jersey."
Fast forward twenty years. Here's what happened to the players in this travesty:
Judge Imbriani: Resigned in 1994 amid a state investigation into his business affairs. Pleaded guilty to a charge of embezzling $173,000 from a Community Medical Arts Building partnership he was involved in. He received probation, and later served two months at a prison camp after pleading guilty to tax evasion. He was disbarred in 1997. Died of a brain tumor on November 30, 2002 at the age of 73.
Prosecutor Bissell: Convicted May 30, 1996 of a 30-count federal indictment for fraud, tax evasion, obstruction of justice, abuse of power and perjury. On November 18, 1996, while under house arrest, he snipped off his ankle bracelet and fled. He committed suicide on November 26, 1996, while on the lam, at the Colorado Belle Hotel and Casino in Laughlin, Nevada.
Isaac Wright, Jr.: Imprisoned since his arrest in 1989, he was released on bail on December 17, 1996 after convincing New Jersey Superior Court Judge Leonard Arnold that his his 1991 conviction was based in part on an illegal seizure of cocaine by Bissell's detective squad and on perjured testimony by three co-defendants who had been offered leniency by Mr. Bissell. Judge Arnold publicly denounced the case against Wright saying that it offended "the rudimentary demands of justice." His convictions were officially vacated in December 2007 after the court found that Bissell knew about, but concealed, the terms of a favorable plea agreement with one of the co-defendants who was a State's witness at Wright's trial. After filing civil rights suit, he accepted a $487,500 settlement.