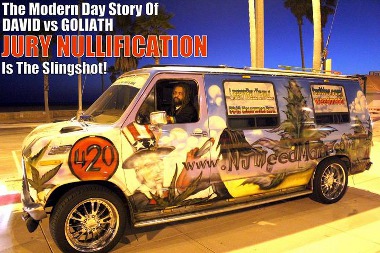 Today a jury in Burlington Country has found Ed Forchion - aka NJ Weedman not guilty of distribution of marijuana. A full story can be found at Philly Burbs.
Last night Ed Forchion was interviewed on Free Talk Live.
"I don't use it the way the state says. To me, it's medicine, it's food," Forchion said, noting for the jury that he had been eating pot-laced cookies throughout the trial. "I feel I'm the victim of a flawed law."
His first trial ended in a hung jury. Mr. Forchion, suffers from cancer and uses marijuana to ease his suffering.