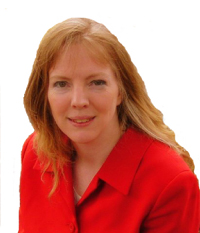 What's the criteria setting one candidate apart from another?
It's not the platforms usually. Serious Libertarian candidates, of course, share basic Libertarian principles. They may indeed differ on individual issues, but generally they agree on most issues since as Libertarians they share a fundamental dedication to liberty and freedom.
Since candidates are not usually unique in the Libertarian platform they espouse, how do we select the best presidential candidate for our party?
The critical distinction is that the superior presidential candidate is one capable of growing our party by passionately reaching out to non-Libertarians and getting new members.
We need a charismatic intelligent spokesperson for liberty...a presidential candidate whose entire demeanor and expression of Libertarian solutions will make people nationwide want to listen, learn more and most importantly want to join our party. They must be able to market freedom to the American people. They must be able to effectively take our Libertarian ideas and the Libertarian Party to the public. They must be capable of recruiting, educating and inspiring new members to take action for the cause of liberty.
I trust the judgment of Libertarians to select the candidate who will most effectively grow our Libertarian Party, and offer 8 criteria for choosing the best person to be our presidential candidate in 2008:
Do they communicate Libertarian answers in a positive persuasive way?
Is the candidate articulate?
Are they charismatic?
Are they good with non-Libertarians?
Do they have a background and/or aptitude in public speaking, radio & television?
Do they have the willingness to travel across America sharing Libertarianism?
Will they generate media interest as a spokesperson for liberty and for our Libertarian Party?
Will they attract women, minorities, and young adults, in addition to attracting more men to join our party?