Latest News
Details

Written by Jay Edgar
Category: Latest News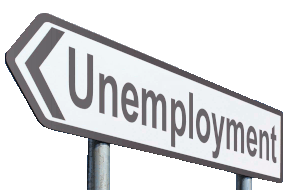 There are only two factors that determine what you are paid for the work that you do - how much you are willing to work for and how much your employer is willing to pay you. How much your employer is willing to pay you is based on the laws of supply and demand. The work that you do may require back-breaking effort or may require a certain skill set and training, but this alone does not mean that it will reward you with a large paycheck. The output of your work needs to be in demand.
In a free market, financial transactions between consenting parties only occur if both parties benefit from the transaction. This is true both for the exchange of goods and the exchange of labor. The wages that a worker receives is defined by the simple fact that both the employer and the employee benefit from the exchange of salary and benefits paid to the employee and the work done for the employer. Anything that stands in the way of this mutual benefit results in fewer transactions.
Details

Written by

Platform Committee

Category: Latest News
The platform committee of 2014-2015 consisted of Liz Macron (Committee Chair), Kyler Dineen, Patrick McKnight, Jay Edgar, Dan Karlan, Marc Carcanague, Jim Tosone, Bill Sihr, Justin Quinn, Jim Gawron, Dorit Goikhman, and Sean Riggs.
The proposals were approved by the committee on January 21st. Below are these proposals as they were accepted by the delegates attending our last State Convention on March 21st. All changes made at convention were incorporated below. Changes have also been incorporated into our full platform that can be found here.
Proposal #1. Plank 6 Education Transition statement change
Rationale for change:
The transition section should propose a solution that is politically feasible in today's political environment. The current suggestion having government schools "sold to private or non-profit enterprises" is not feasible as a transition. Technology changes provide much greater options for education than ever before. As a result of this and societal changes there are more educational options available than when the platform was last updated.
Proposed Change: Replace entire transition from:
Transition: All school-related taxes should be gradually repealed starting with the taxes on those without children or those whose children are in private school or no longer in school. We endorse dollar-for-dollar tax credits for any contribution to a recognized school. We also call for the repeal of the "thorough and efficient" provision of the New Jersey Constitution (Article VIII, Section IV, Paragraph 1).
Public schools should be sold to private or non-profit enterprises, including, if they wish, teachers or associations of teachers. Restriction and regulation of home schooling should be removed.
Change to:
Transition: Education choice should be given to parents and children, encouraging schools to compete with each other. We support ending the government monopoly on education by allowing parents and taxpayers more choices where education tax money is spent and where and how their children are educated. School voucher programs, education tax credits, or charitable tax incentives should be used to encourage a free market in education.