Details

Written by

Kelly W. Patterson

Category: Police Accountability Project
This originally appeared on Cop Block.org.
A former Camden detective, who was fired after he assaulted a 15 year old in 2005, had his termination upheld by an appellate court on Tuesday. Detective Lawrence Norman and fellow Officer George Ingram beat the teen, who was only identified as "A.F." due to his age, after he was arrested in a drug sting.
Via NJ.com:
On Oct. 19, 2005, officers were conducting an investigation into drug sales that involved dealers selling to undercover police. A.F. allegedly sold heroin to an officer and Ingram and Norman tracked him down to the inside of a house, where he was found hiding in a closet.

According to a disciplinary notice, Ingram and Norman then took A.F. to a "secluded location where they beat him in an effort to get him to disclose the location of drugs that he retained after his drug sale to the undercover officer."
Details

Written by

Eftychis John Gregos-Mourginakis & Joshua Jacobs

Category: Selected Blogs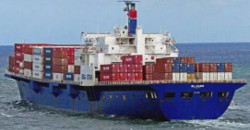 The 790 foot cargo ship, El Faro, was lost at sea during Hurricane Joaquin. The search operation was ended earlier this week.
The search for survivors from El Faro has been called off, the crew consigned to the depths. We are left to mourn the loss of 33 brave mariners, 28 of whom were American. But as we mourn, we should also be angered, because their deaths may very well have been avoidable. Hurricane Joaquin wasn't the sole culprit; it had an accomplice, and that accomplice is a monstrous piece of legislation known as the Jones Act.
Between the lines of this disaster, something should jump out at the reader: What were those sailors, in the middle of a Category 4 hurricane, doing onboard a vessel dating back to the Ford administration? In an era where we replace our phones every two years and trade in our car leases in not much longer than that, why is it that these people were stranded in the middle of a maelstrom aboard what El Faro seaman Chris Cash called a "rust bucket"?
Details

Written by

Eric of Eric Peters Autos

Category: Selected Blogs
America is becoming unrecognizable. The landscape is still familiar; the flag looks the same. But it is a changed placed.
And some places are more changed than others.
In New Jersey, the state Supreme Court has just ruled that a cop can search your vehicle if you are pulled over for any reason – and without a warrant.
A defective turn signal, for instance.
Or a seatbelt "violation."
Basically, the NJ court has ruled that once a cop turns on his emergency lights, your Fourth Amendment rights have been forfeited.
Details

Written by Patrick McKnight
Category: Candidates and Elections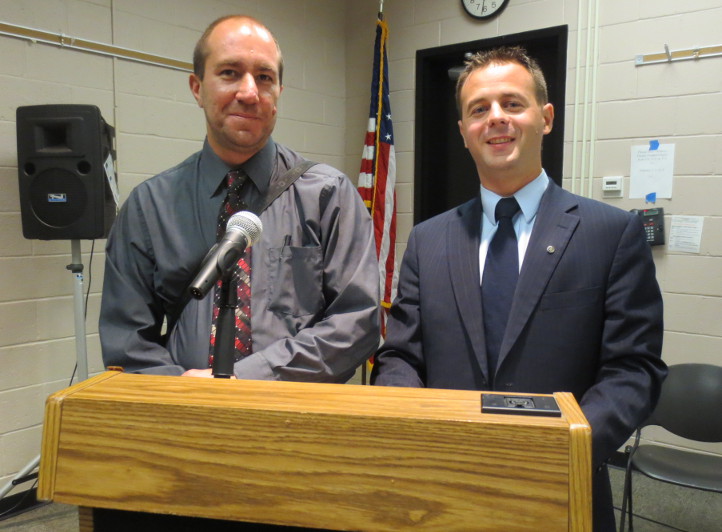 LIVINGSTON, NJ – The League of Women Voters held a debate for candidates for the State Assembly in the 27th district last Wednesday, September 30th. Libertarian candidates offered refreshing fact-based solutions to economic concerns such as job creation, state budgeting and state pensions.
The Republican candidate promised to reach across the aisle, work hard and renegotiate pensions without mentioning any specifics. The Democratic incumbents, Assemblyman John McKeon of West Orange and Assemblywoman Mila Jasey of South Orange, were absent.
"If you re-elect these people you know what to expect," said Damien Caillault, one of the Libertarian candidates. "They will spend more, tax more, fund new projects, and in a few years, they'll come back for more."