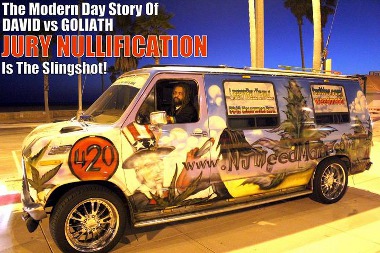 News from the liberterrain…
Marijuana legalization activist Ed Forchion, also known as The New Jersey Weedman or just NJWeedman, goes to court April 10 in Mt. Holly NJ for possession of a pound of cannabis in the trunk of his car, which he obtained legally in California as medical marijuana.
In a long, rambling press release on his own website Forchion has openly declared his intention of using a jury nullification defense in his trial.
To draw attention to his case and to his fight for marijuana legalization Forchion has been driving his colorfully painted "weedmobile" across the country from California to his trial in New Jersey. Along the way he has been producing video commentary as part of a "roadamentary," or road documentary, and posts them on YouTube.