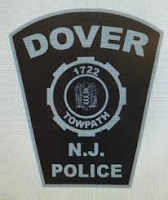 On June 5, 2017, the Town of Dover (Morris County) paid $382,500 to settle a lawsuit filed by an officer who said that he was retaliated against for complaining about ticket-fixing and for reporting that officers were "stealing time" by leaving work early or taking days off.
In his complaint, Timothy Thiel claimed that during a 2011 traffic stop of a car driven by a campaign worker for Mayor James Dodd and which carried Alderwoman Carolyn Blackman as a passenger, he "was pressured to not write tickets because of who was in the car." Thiel said that after he wrote two summonses despite the pressure, he learned that the tickets were improperly dismissed by the municipal court without his knowledge or approval. Through a police sergeant, the ticket-fixing allegation was reported to the Morris County Prosecutor's Office.
Thiel claimed that his complaint about the alleged ticket-fixing caused Mayor Dodd and others to retaliate against him. He said that he heard from Chief Harold Valentine that Dodd stated to OEM Coordinator Richard Riley that Riley had 18 months to "get" Thiel and Sergeant Richard Gonzalez. Gonzalez, who had also filed a retaliation lawsuit against the Town, received a $420,000 settlement in January 2016.
Thiel's lawsuit alleged that after he reported officers for "stealing time" he was further ostracized. He claimed that Lieutenant Young told him "that he was being thrown out of the Detective Bureau on that basis that he 'could not be trusted.'" He said he was repeatedly transferred to other units, denied overtime and that his requests for backup by other officers were delayed or denied. He alleged that Chief Valentine threatened him with physical violence during a July 2014 meeting.
The settlement agreement calls for $320,000 to be paid to Thiel by the Town's insurance carrier for "personal injury, emotional distress and the physical manifestation thereof." The Town agreed to pay an additional $60,000 for "accrued time" as well as a $2,500 medical insurance opt-out payment. Thiel agreed to retire from the Department effective July 1, 2017 and the Town agreed to "cooperate with [Thiel's] reenrollment application for family coverage in the Town's group insurance program" and also agreed to not interfere with Thiel's application for pension benefits.
The case is captioned Thiel, v. Town of Dover, et al, Docket No. MRS-L-1734-15 and Thiel's attorney was Mallory A. Griffin of Warren. The complaint and and the settlement are on-line here.
None of Thiel's allegations have been proven or disproven in court. Settlement agreements typically state that payment does not constitute an admission of wrongdoing by any of the defendants. All that is known for sure is that Dover or its insurer, for whatever reason, decided that it would rather pay Thiel $382,500 than take the matter to trial. Perhaps the defendants' decision was done to save further legal expense and the costs of trying what were in fact exaggerated or meritless claims. Or, perhaps the claims were true and the defendants wanted to avoid being embarrassed at trial. This is the problem when cases resolve before trial--it is impossible to know the truth of what really happened.