Latest News
Details

Written by

Nicholas DeSimone

Category: Latest News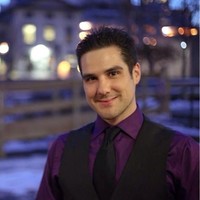 Nicholas DeSimone works in public policy for Reason Foundation in Washington D.C. He holds a B.A. in Philosophy, Politics, and Economics from the University of Pennsylvania in Philadelphia and has written for Reason Foundation, Townhall.com and Penn Political Review. Follow him on Twitter: @nickyd8181
Every recent measure from the Democrat's plan to ban the sale of semi-automatic rifles to Congressman Thomas Massie's plan to repeal the Federal Gun-Free School Zone Act and even President Trump's plans to arm teachers in schools and implement stricter background checks for mental illness have been suggested to prevent individuals from committing mass shootings.
While the background check system has prevented individuals from illegally obtaining guns from licensed dealers, the gun show loophole can allow individuals to purchase guns from unlicensed dealers. Attempts to close this loophole have been made in 19 states and Washington D.C. by requiring background checks on all handgun sales. However, guns, including the AR-15 are still widely accessible through unlicensed dealers.
The majority of guns used in 19 recent mass shootings were bought legally, with some of these individuals—possessing a history mental illness—able to pass federal background checks to purchase guns. Logic would follow that by making background checks stricter this would prevent people who have mental illnesses from illegally obtaining guns.
Let's assume that all gun show loopholes are closed and we rely on stricter background checks for mental illness, as suggested by gun control advocates. There are few concerns with this.
First, what types mental disorders would prevent a person from owning a gun: depression, acute stress disorder, bipolar disorder, or anxiety/panic disorder? All of these mental illnesses have one thing in common; they all rely on self-report for accuracy so when determining who is classified to have one of these mental disorders there's much room for inaccuracies.
Details

Written by John Paff
Category: Latest News
On December 26, 2017, a former Sea Isle City (Cape May County) police officer filed a lawsuit against the New Jersey State Police Firearms Investigation Unit claiming that the agency is dragging its feet on processing his permit to carry a handgun.
In his lawsuit, Vincenzo J. Macrino claims that he has met all the requirement of the statute that permits retired law enforcement officers to carry a handgun. Yet, despite seven months having elapsed since his application was submitted, the State Police Unit has not yet granted or denied his application.
Details

Written by John Paff
Category: Latest News

On December 9, 2016, the Burlington County Institute of Technology (BCIT) quietly paid $65,000 to settle a former African-American student's lawsuit which claimed that he was repeatedly racially harassed by other students and that school officials took no corrective action.
In his suit, Venice Samuel, III of Willingboro, who was a minor at the time the suit was filed but an adult at the time it was settled, claimed that he suffered several incidents of racial harassment during his junior and senior years at the BCIT's Medford Campus. Samuel claimed that he was repeatedly called a n****r during October 2012 by a student identified in the lawsuit only as "D.D." He said that Assistant Principal Michael Parker failed to take any action after receiving Samuel's complaints.
Details

Written by Kevin Lowery
Category: Latest News
Greetings Fellow Libertarians,
The New Jersey Libertarian Party is happy to announce that it will be partnering with http://TaiChiGala.com to offer its members discounted pricing for the 2017 Tai Chi Gala, held in Henryville, PA from June 2nd thru June 4th. The organizers of the event, who are also dedicated libertarians, have not only offered discounts to those who register using the code Liberty2017 but they will also be donating $50 for each of these registrants.
The NJLP feels that there is no better way for its members to enjoy the natural healing and stress relief of this Chinese martial art while also supporting the most relaxing and stress free political party on the market. Other topics covered during this event include eastern philosophy, mindfulness, meditation, qi energy development, mind/body healing, and push hands.
Act fast as space is limited and this discount will only be offered until May 19th!!!
Book now using LIBERTY2017 and help support the New Jersey Libertarian Party!!!
Best Wishes, 
Kevin Lowery
VP of Programs
Details

Written by Patrick McKnight
Category: Latest News
2017 NJLP Convention
March 11, 2017
Agenda
09:00 Call to order & quorum check [Chair]
09:05 Agenda review & approval [Chair]
09:10 Secretary's Report [Secretary]
Approval of prior meeting minutes (State Board Meeting 2/21/2016)
09:15 Treasurer's report [Treasurer]