Latest News
Details

Written by Jay Edgar
Category: Latest News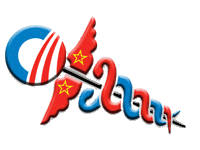 There are many economic theories that are debatable. The Law of Supply and Demand is not one of them. All reputable economists from all schools of economic thought agree - a high supply of a product results in lower prices. This is true of all goods that can be bought and sold - gasoline, food, labor, home services, and medical care. When there are more hospitals, hospital beds, medical services, and doctors that are willing to compete for your health care dollars there will be lower prices and better service. In a competitive market the consumer wins. When the supply is constrained the consumer loses.
New Jersey is one of 36 states that provides protectionism to existing medical suppliers by restricting capital improvements in health care by requiring all new facilities to obtain approval from a state board.
CATO Institute: The Cronyism of 'Certificate of Need' Laws
Details

Written by

Libertarian Party

Category: Latest News
News Release
September 28, 2013

Libertarian Party calls for permanent government spending slowdown, defunding Obamacare
There is no impending government shutdown — only a government slowdown. The threat of a "shutdown" is designed to scare voters while avoiding scrutiny of reckless government overspending.
If federal lawmakers do not pass a budget or a "continuing resolution" (CR) by Oct. 1, a government spending slowdown will take effect. This could halt almost $1 trillion in annualized spending that the CR would authorize, which is the size of the current federal deficit. If made permanent, this would cut annual federal spending by approximately 27 percent to $2.7 trillion — the current level of revenues coming in.
In other words, a federal slowdown — if allowed to take full effect — would balance the federal budget. This would greatly benefit the U.S. economy.