News
Details

Written by

NJ Libertarian News

Category: Latest News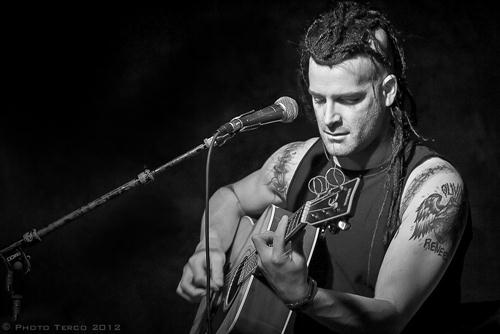 Michale Graves, best known as the lead singer of the punk rock band The Misfits from 1995 until late 2000 is scheduled to play a few songs at our upcoming picnic. Michale answered a set of questions posed to him by the NJ Libertarian News.
How did you come to identify as a Libertarian?
I'm actually registered as an independent.  I am pro human, pro constitution, pro liberty, pro-family and for America and our traditions and customs that make us American.  Whatever category that puts me in is what I am. "I've sworn upon the altar of God eternal hostility against all forms of tyranny over the mind of man."
What are some of the biggest misconceptions about Libertarians you've experienced?
I find that Libertarians in some instances are seen as and portrayed as whack job preppers who are hostile to the rule of law and order and pose a danger to society. Conspiratorial crazies who cling to their bibles and guns.
There is a stereotype that most musicians are leftists. Have you found this to be true and if so, why do you think this is?
Details

Written by John Paff
Category: Police Accountability Project
Police agencies keep a tight lid on the facts surrounding police disciplinary charges and typically won't even confirm or deny that charges have been filed. But, when a cop decides to appeal the discipline imposed, an OPRA request can sometimes dislodge the appeal paperwork.
Such is the case regarding the appeals of Troopers Kenneth Franco and Georgina Sirakides, both of whom are charged with giving news journalists photographs taken in 2009 of five Troopers celebrating a Camden drug bust by waiving a Puerto Rican flag. Those photographs and celebration have received extensive publicity including articles in the Star Ledger and MyCentralJersey, as well as a spot on Fox News 29.
Earlier today, in response to my OPRA request, the New Jersey Office of Administrative Law sent me the appeal paperwork on Files 07412-15 (Sirakides) and 07406-15 (Franco). Both officers are being represented by David J. Azotea of Atlantic City.
According to the specifications, Franco and Sirakides worked with "former Division member Victor Cooper" to inform journalists about Trooper Kenneth Sirakides, who is apparently Georgina Sirakides' estranged husband, being involved in a "Velocity Sports Performance Internet video" and for waiving the Puerto Rican flag in the drug bust photos.