Candidates and Elections
Details

Written by

Patrick McKnight

Category: Candidates and Elections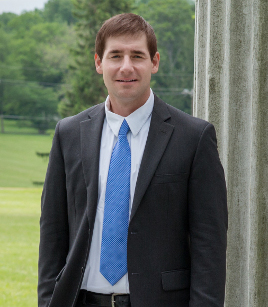 Patrick McKnight is a Libertarian Candidate for Assembly in the 16th District. See mcknight1776.com.
The United States Constitution is a formal agreement between a free People and their chosen form of government. As such it is the most important type of binding legal contract. The wisdom of the Constitution is in the establishment of a limited government with clearly-articulated individual freedoms. The adoption of this system and the accompanying Bill of Rights represented a singular historical triumph for civilization, as for the first time a government was established in liberty and reason rather than in plunder and force. Our Constitution, though not perfect nor a panacea, remains the bulwark of our freedom and the source of our national greatness.
This contrast is written in the blood of Patriots who made the ultimate sacrifice so that their children could live in a free, solvent United States of America. Only the Libertarian Party realizes that freedom requires constant struggle because the nature of government is to always revert backwards into illegal tyranny.
Not so long ago the American people suffered under the unlimited power of a feudal monarch. Today the monarch has been replaced by federal bureaucracy but still we are not free. Lest we forget that in an empire the individual is nothing more than government-property with legal rights essentially equivalent  to an animal or inanimate object. Likewise, in an empire there can be no justice because there is no rule of law, only the arbitrary whim of monarchs and despots. In an empire human beings exist only to be exploited, sacrificed in military adventures and oppressed politically. This is the essence of the imperial-feudalism our country was founded to oppose.  In America We the People are the Constitutional Sovereigns and first branch of government.
Details

Written by Webmaster
Category: Candidates and Elections
FOR IMMEDIATE RELEASE
NEWS RELEASE  from KENNETH KAPLAN, Libertarian Party Candidate for Governor
A long-time supporter of marriage equality, Kenneth Kaplan, Libertarian Party candidate for Governor, applauded the two Supreme Court decisions on that subject today. "This is a great day for Americans of all sexual orientations. It is a civil rights victory that we should all celebrate together!" He went on to say, "Chris Christie vetoed a bill that would have established marriage equality in New Jersey, and voters should remember that in November."
See Ken testifying before the New Jersey Civil Union Review Commission in 2008 in this video.
Details

Written by

Patrick McKnight

Category: Candidates and Elections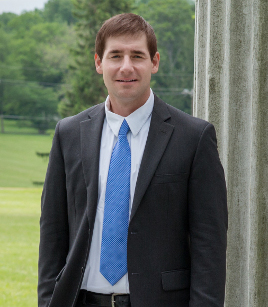 I am proud to be the Libertarian candidate for New Jersey Assembly in the 16th District. It is my honor and privilege to represent the cause of freedom here in the Crossroads of the American Revolution. I am not a career politician. I am a fourth-generation Skillman, New Jersey farmer. I graduated from Rutgers University with highest honors, a 3.96 GPA and degrees in Philosophy and Sociology. I have taught US History and Economics at Camden Academy Charter High School in Camden, NJ. My band has performed 80 shows, received airplay on over 200 radio stations and recorded four studio albums in Hillsborough. My 2012 Libertarian run for US House in the NJ-7th earned 4,078 votes.