Candidates and Elections
Details

Written by

Patrick McKnight

Category: Candidates and Elections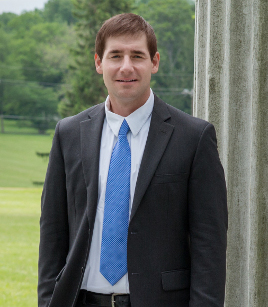 Patrick McKnight is a Libertarian Candidate for Assembly in the 16th District. See mcknight1776.com.
The United States Constitution is a formal agreement between a free People and their chosen form of government. As such it is the most important type of binding legal contract. The wisdom of the Constitution is in the establishment of a limited government with clearly-articulated individual freedoms. The adoption of this system and the accompanying Bill of Rights represented a singular historical triumph for civilization, as for the first time a government was established in liberty and reason rather than in plunder and force. Our Constitution, though not perfect nor a panacea, remains the bulwark of our freedom and the source of our national greatness.
This contrast is written in the blood of Patriots who made the ultimate sacrifice so that their children could live in a free, solvent United States of America. Only the Libertarian Party realizes that freedom requires constant struggle because the nature of government is to always revert backwards into illegal tyranny.
Not so long ago the American people suffered under the unlimited power of a feudal monarch. Today the monarch has been replaced by federal bureaucracy but still we are not free. Lest we forget that in an empire the individual is nothing more than government-property with legal rights essentially equivalent  to an animal or inanimate object. Likewise, in an empire there can be no justice because there is no rule of law, only the arbitrary whim of monarchs and despots. In an empire human beings exist only to be exploited, sacrificed in military adventures and oppressed politically. This is the essence of the imperial-feudalism our country was founded to oppose.  In America We the People are the Constitutional Sovereigns and first branch of government.
Details

Written by Jay Edgar
Category: Candidates and Elections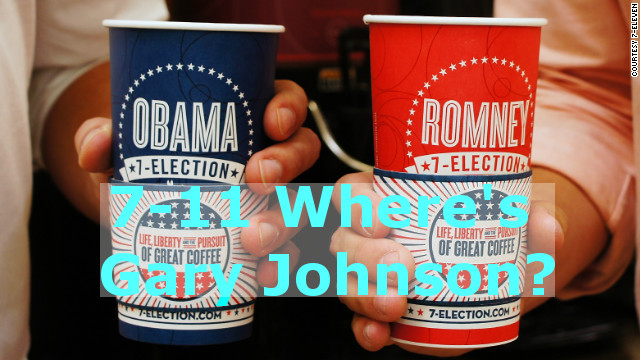 7-11 is running a Coffee Cup poll of presidential candidates. However they only allow the choice of Obama or Romney.
Next they will stop selling all soda's except Coke and Pepsi. They wll sell only two flavors of coffee - regular and decaf. Consumer choice is limited in their decision.
In an email to This email address is being protected from spambots. You need JavaScript enabled to view it. she defends her choice of limiting voter choice by claiming that I can take a "green cup". However on their website the count of those who have taken the green cup is completely disregarded.
I'm going elsewhere for my coffee.
Details

Written by Jay Edgar
Category: Candidates and Elections
Sponsors of the upcoming snoozefests have been under pressure not to support the debates unless Gary Johnson and Jill Stein are invited to participate. As a result Phillips Electronics, Bartle Bogle Hegarty (BBH) New York, and YWCA have decided to drop their sponsorships of the debates.
As a nonpartisan organization dedicated to eliminating racism, empowering women and promoting peace, justice, freedom and dignity for all, we have decided to withdraw our sponsorship effective immediately.
- Dara Richardson-Heron, M.D., CEO YWCA
Details

Written by Jay Edgar
Category: Candidates and Elections
We still have petitioning to do to get Gary Johnson on the ballot!
Petitions are posted at http://njlp.org/uploads/petitions
A guide to petitioning is posted here.
Gary has downladable flyers available at his website.
Once your petition is complete contact me at This email address is being protected from spambots. You need JavaScript enabled to view it. or (848)-525-0578 for instructions on getting me your petition.